Gymnasiums undergo rigorous schedules and activities. Accidents happen and need to be fixed immediately. FLR Sanders has a long-standing reputation of getting gyms repaired and back in service; pronto. Whether it's a major university floor or a small elementary gym, call us and we will be there in a timely manner. Insurance companies, architects, and multi-facility managers rely on FLR Sanders for reliable information.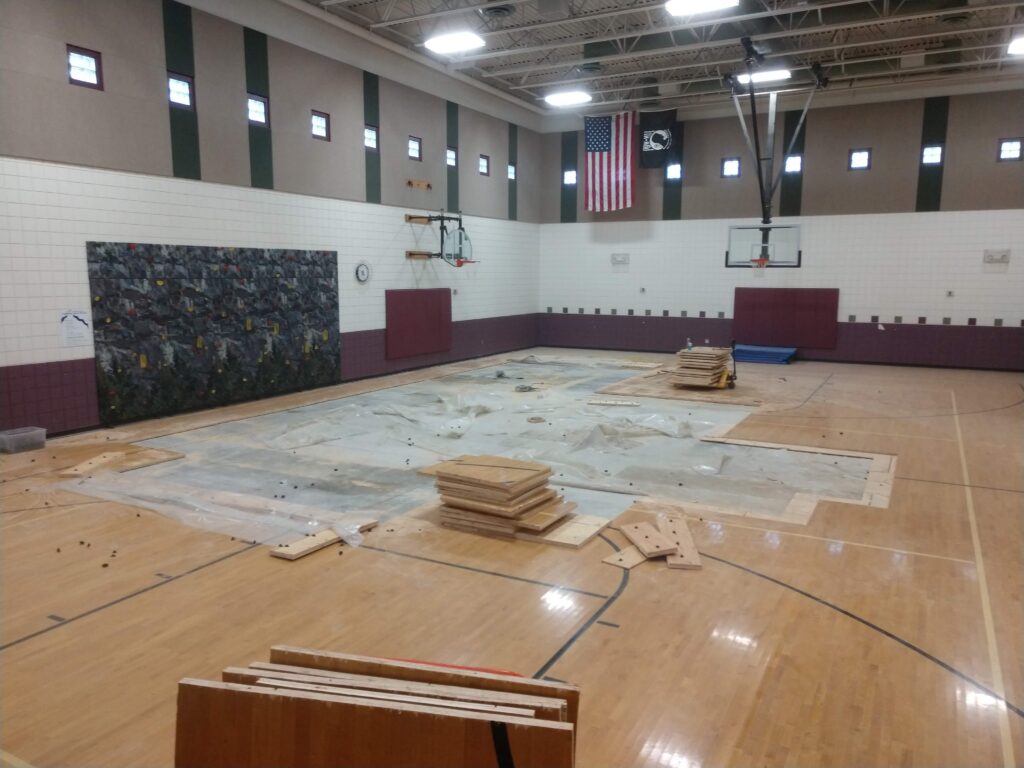 We at FLR Sanders pride ourselves in the highest quality of work. When we do repairs we do what we can to make the repair blend in to the rest of the floor. The goal is for the majority of people to not even know there was a repair done.
Your gymnasium's worst enemy is water. If you have a water leak, time is of the essence to minimize damage. FLR Sanders does not charge for emergency callouts except for work you approve. If our office is closed, call one of our salesmen.